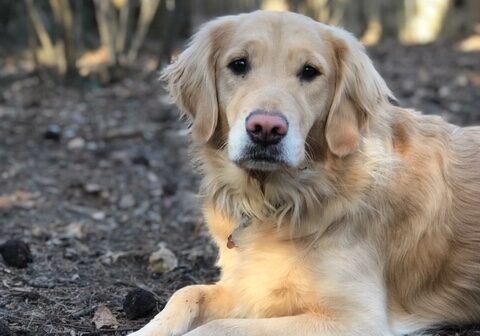 VIRTUAL
Training Services
Sometimes you just need to talk to someone who knows about dogs!
And that's why we have Virtual Training Services at OYRDTC.
Contact us to set up a convenient time to talk (or Facetime) with one of our experienced instructors.
Club members can use this service at NO CHARGE -
see Club Membership for more details!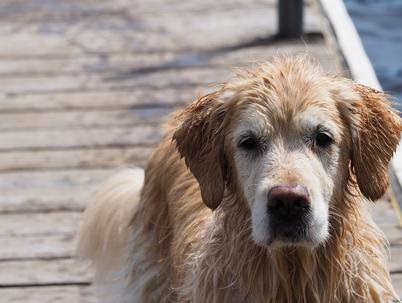 IN PERSON
Training classes
Who should handle the dog? YOU!
Our club and our classes are designed to give you the tools you need to train your dog. Dogs learn at their own speed, and often what they learn depends on their handler. It is imperative that you know your dog and that he or she understands your style of communication and expectations. We stress consistency, patience, and positive reinforcement in all our classes!
Puppy Kindergarten (KPT):
We welcome all dogs to our classes!
A KPT candidate must be at least 8 weeks old and should be no older than 4 months. Establishing a relationship between you and your puppy is the goal of the class. We will help you and your puppy to learn how to communicate with each other and to behave socially. We will introduce you and your puppy to some basic commands while working on good socialization with various items, people and other dogs.
Class time also is used to discuss problems you may incur during this period of adjustment and learning to live with your new puppy.
Our KPT classes are starting all the time with a rolling admission, so don't think you have to wait for the next session to start! Please note that children MUST remain quiet and stay seated during class if they have been approved to attend.
Our instructors can test for the AKC S.T.A.R. Puppy Program if you feel your puppy is ready at the end of the session.
Mondays at 6:00 - 6:45 PM
Cost : $140 for 6 weeks
Club Members : $115
Graduating to a Beginner Class is expected after 6 weeks of Puppy Kindergarten instruction.
We allow KPT students to miss 2 nights of class but require moving on to a Beginner Class after 8 weeks.
NOTE: DROP INS ARE NOT ALLOWED - YOU MUST CONTACT US PRIOR TO ATTENDING CLASS TO ENSURE WE HAVE SPACE.
To attend our Beginner Class, your dog must be over 4 months old.
Our Beginner Class is designed to help formulate a solid foundation of basic skills for your dog.
You and your dog will learn the basics of sit, down, come, loose leash heeling and stay. We will also review training tips for housebreaking, nutrition, exercise and communication. Please note that children MUST remain quiet and stay seated during class if they have been approved to attend.
Note: Class size is limited to 6-8 dogs and your application and payment must be received prior to the start of the session to reserve a spot on our roster!
Upon completing the Beginner Class and demonstrating that you and your dog have made satisfactory progress, you will be awarded a certificate of completion and are eligible to move to the Intermediate Class.
AKC Canine Good Citizen Testing is available if you feel your dog is ready to be evaluated.
Monday 7:00 - 7:45 PM 
Tuesday 8:00 - 8:45 PM 
A new session usually begins the first Monday or Tuesday of every other month and runs for 7 weeks.
Cost : $175
Club Members : $115
Our Intermediate Class continues to the next level with developing the basic commands from the Beginner Class. The curriculum is designed to work towards off leash heeling, reliable recalls and steady stays as well as introducing students to other competition exercises. Whether you're just working on getting your dog to demonstrate good canine behavior, competition or therapy work - we can help! Our Rally Class is designed for our intermediate level students who can drop in any time or attend every week. Rally is a dog sport based on Obedience training.  You and your dog move through a series of signs using much of what you have learned in our Beginner and Intermediate Classes.
If you have not taken our Beginner Class, we require an evaluation prior to signing up for our Intermediate Class.
The Canine Good Citizen (CGC) program will be reviewed and the elements for certification will be taught.
Several of our instructors are AKC approved testers for CGC certification!
CLASS SCHEDULE
| | | | | | |
| --- | --- | --- | --- | --- | --- |
| Monday: | Intermediate | 1:00 | - | 1:45 | PM |
|   | Intermediate | 8:00 | - | 8:45 | PM |
|   |   |   |   |   |   |
| Tuesday: | Intermediate | 10:00 | - | 10:45 | AM |
|   | Rally | 11:00 | - | 11:45 | AM |
|   | Intermediate | 6:00 | - | 6:45 | PM |
|   | Rally or Intermediate | 7:00 | - | 7:45 | PM |
|   |   |   |   |   |   |
| Wednesday: | Intermediate | 7:00 | - | 7:45 | PM |
|   |   |   |   |   |   |
| Thursday: | Intermediate | 6:00 | - | 6:45 | PM |
|   | Intro to Intermediate | 7:00 | - | 7:45 | PM |
Cost for Non Members:  $175.00 for 7 weeks